So this post is going to be a bit more on the silly side of the First Appearance Friday's. Everyone obviously knows the merchandising juggernaut that is the band KISS. Their "brand" has been spread across a zillion different product lines from action figures, to art books, to…well…some odder shit…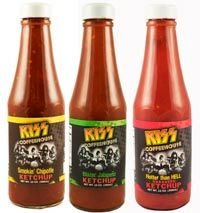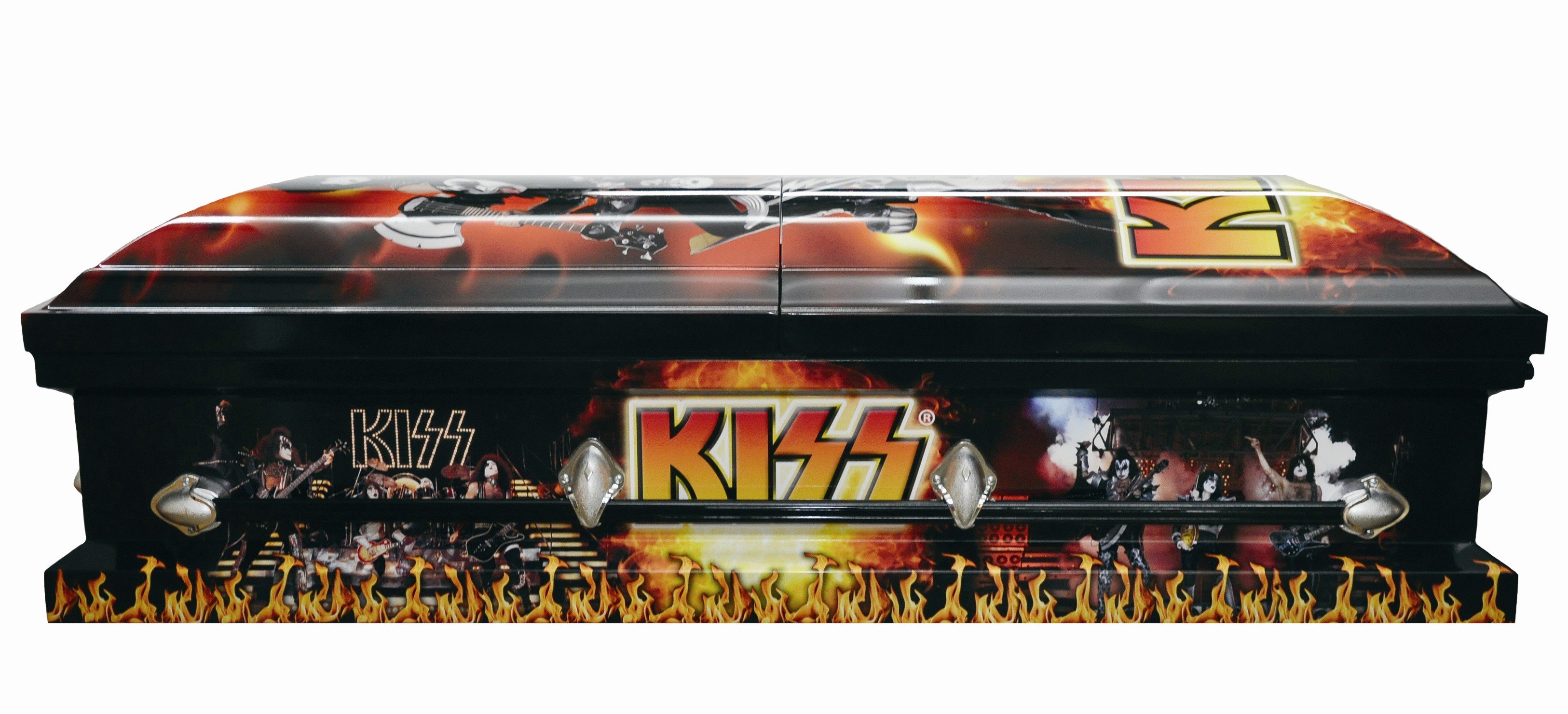 But did you know that they made their First Comic Book Appearance way back in May & June of 1977 in a silly Marvel title called Howard the Duck?!? Yeah…the same Howard that spawned that terrible movie with Lea Thompson (who I used to crush on hard). It was in Howard the Duck #12 where they had their first Cameo on the last page. The next issue, number #13 is widely considered their First Appearance as they appeared in multiple panels and pages. Today we will take a look at both issues.
But first I'll tell ya just a bit about Howard the Duck and Kiss. Howard the Duck was created by writer Steve Gerber and penciler Val Mayerik in Adventure into Fear #19 which premiered in December of 1973. He had a few back up stories in a few other titles before snagging his own title in 1976.
KISS is s rock band from NY that formed in 1973. It consists of Paul Stanley, Gene Simmons, Ace Frehley, and Peter Criss. With their make-up and costumes, they took on the persona of comic book-style characters: The Starchild (Stanley), The Demon (Simmons), The Spaceman or Space Ace (Frehley), and The Catman (Criss).
Ok. That was your lesson. Now let's take a look at the actual books. As I mentioned earlier, they appeared in one panel of Issue #12 of Howard the Duck. Steve Gerber was the writer and Gene Colan did the art. See them at the end on the last page?!? Exciting!!!!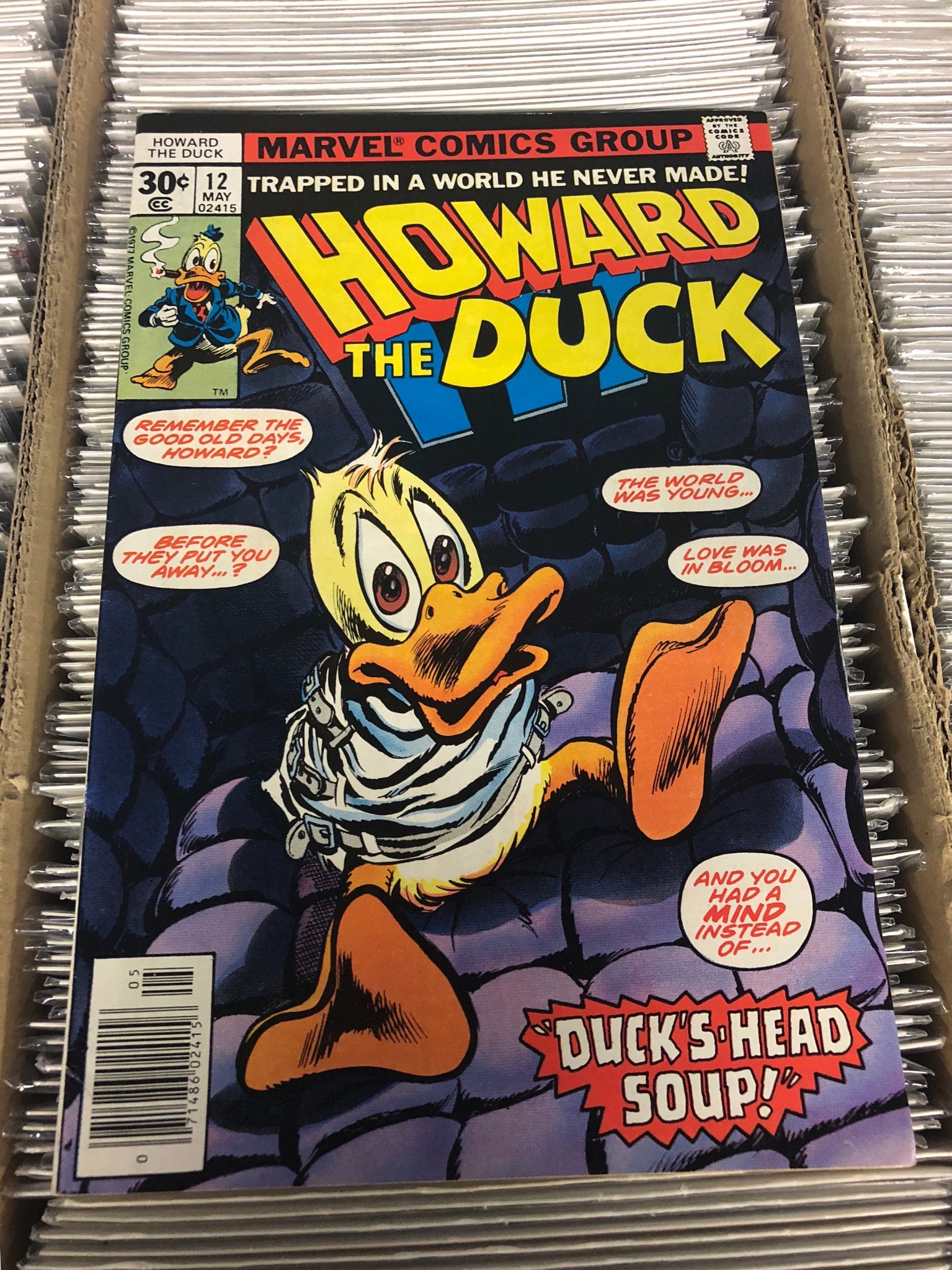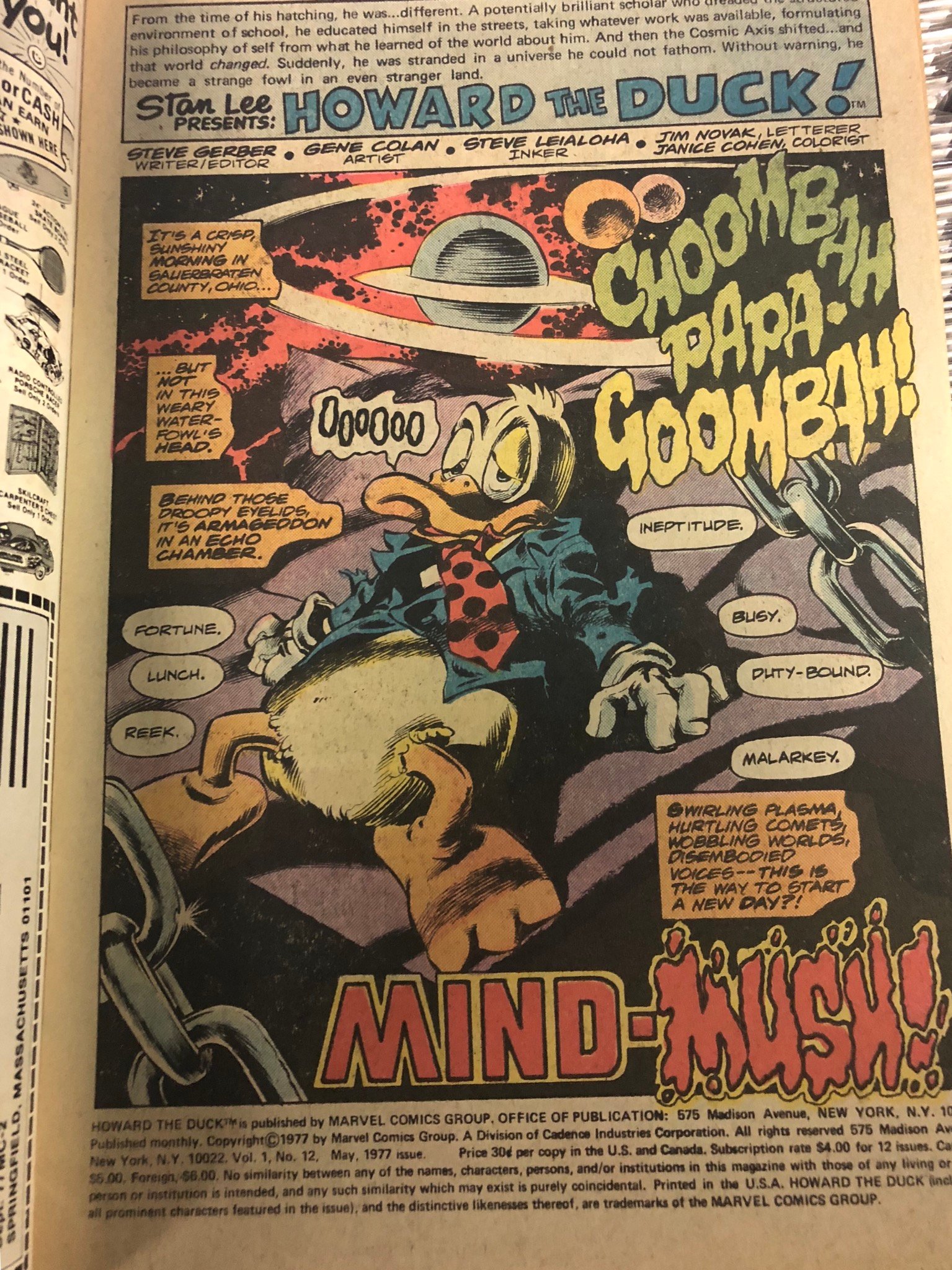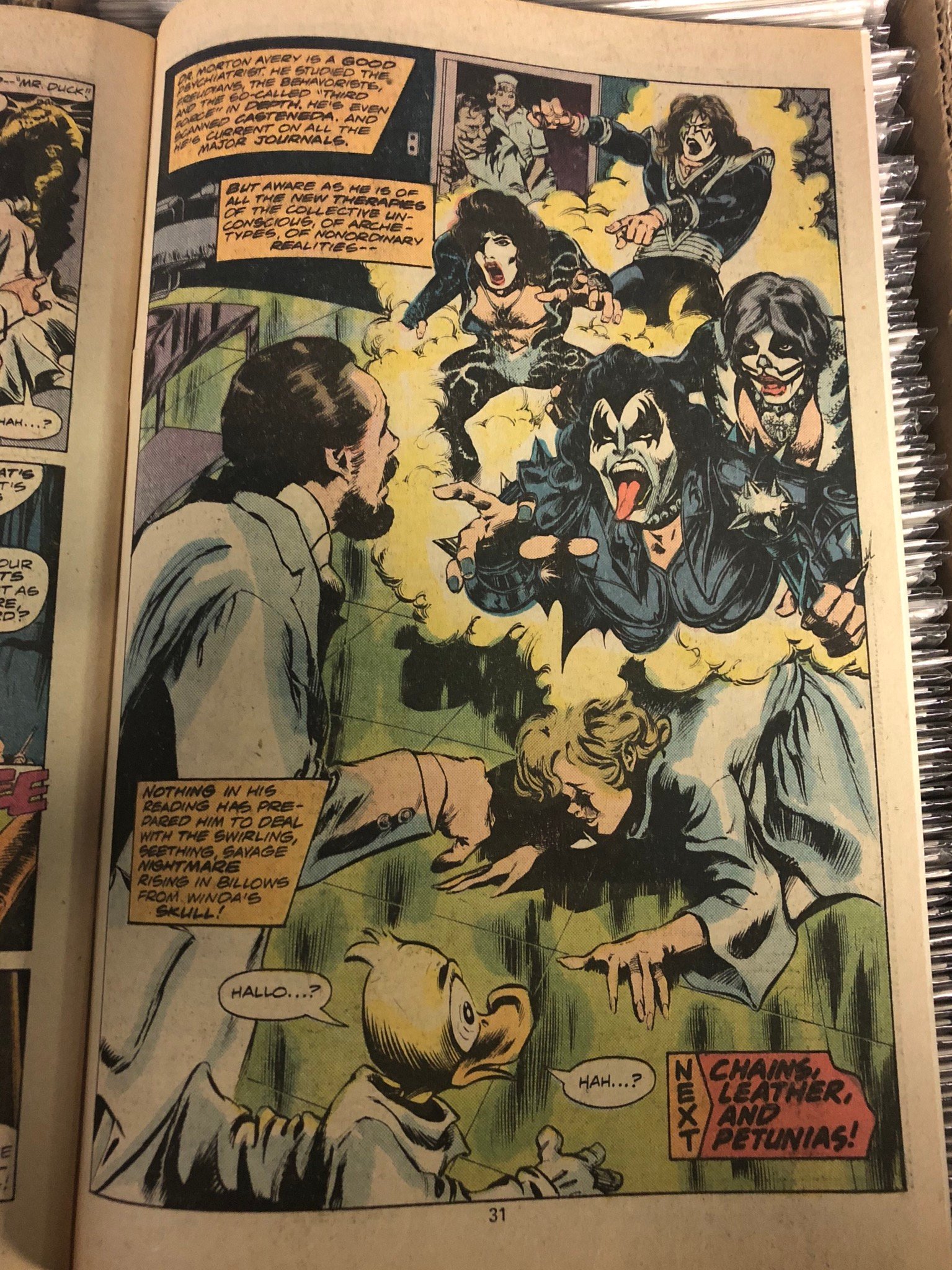 Issue #13 they have a bit more happening even though it's still extremely brief. Basically they appear in smoke and disappear, but not before whispering creepy shit to Howard who is basically tripping balls!!!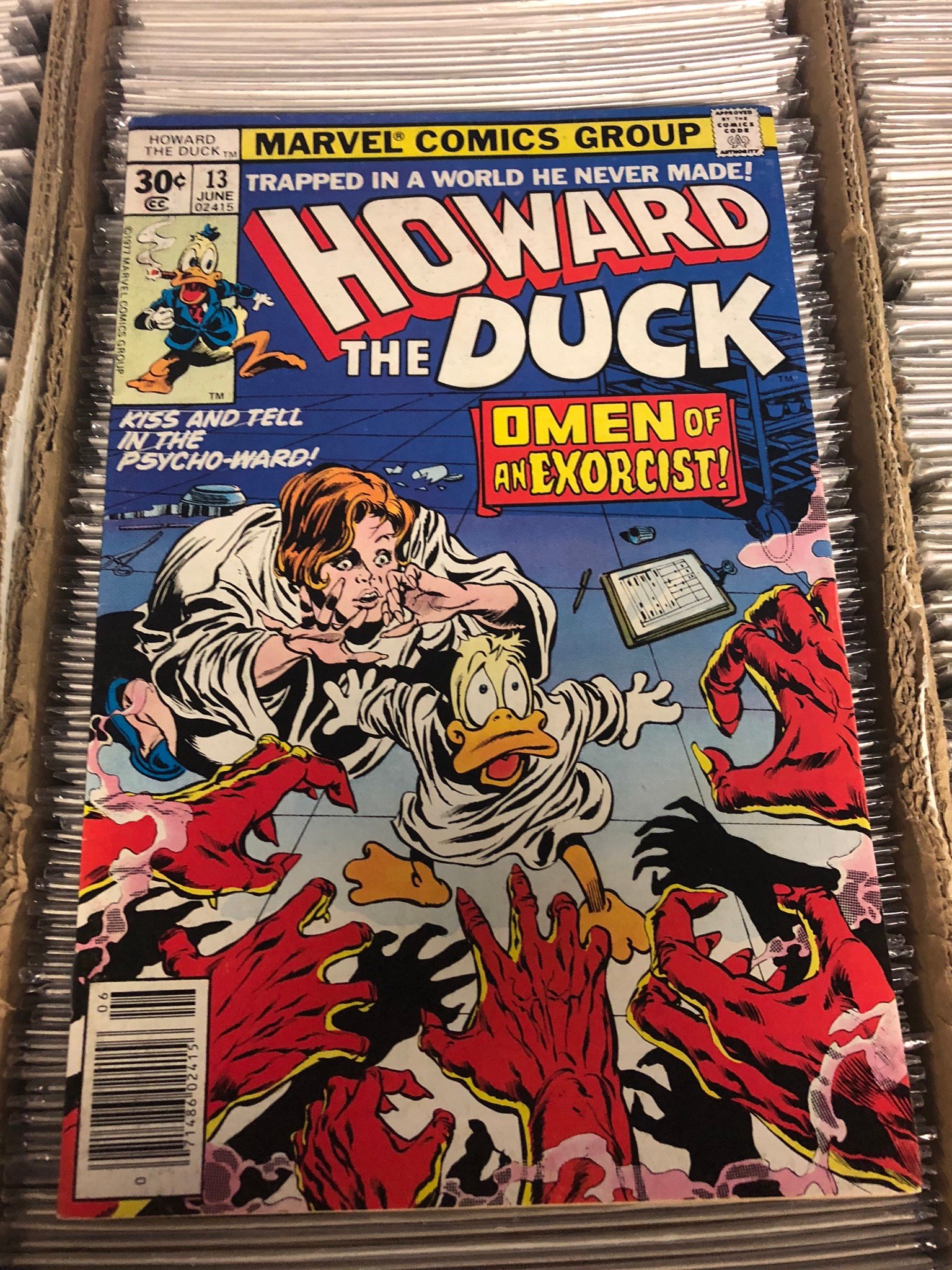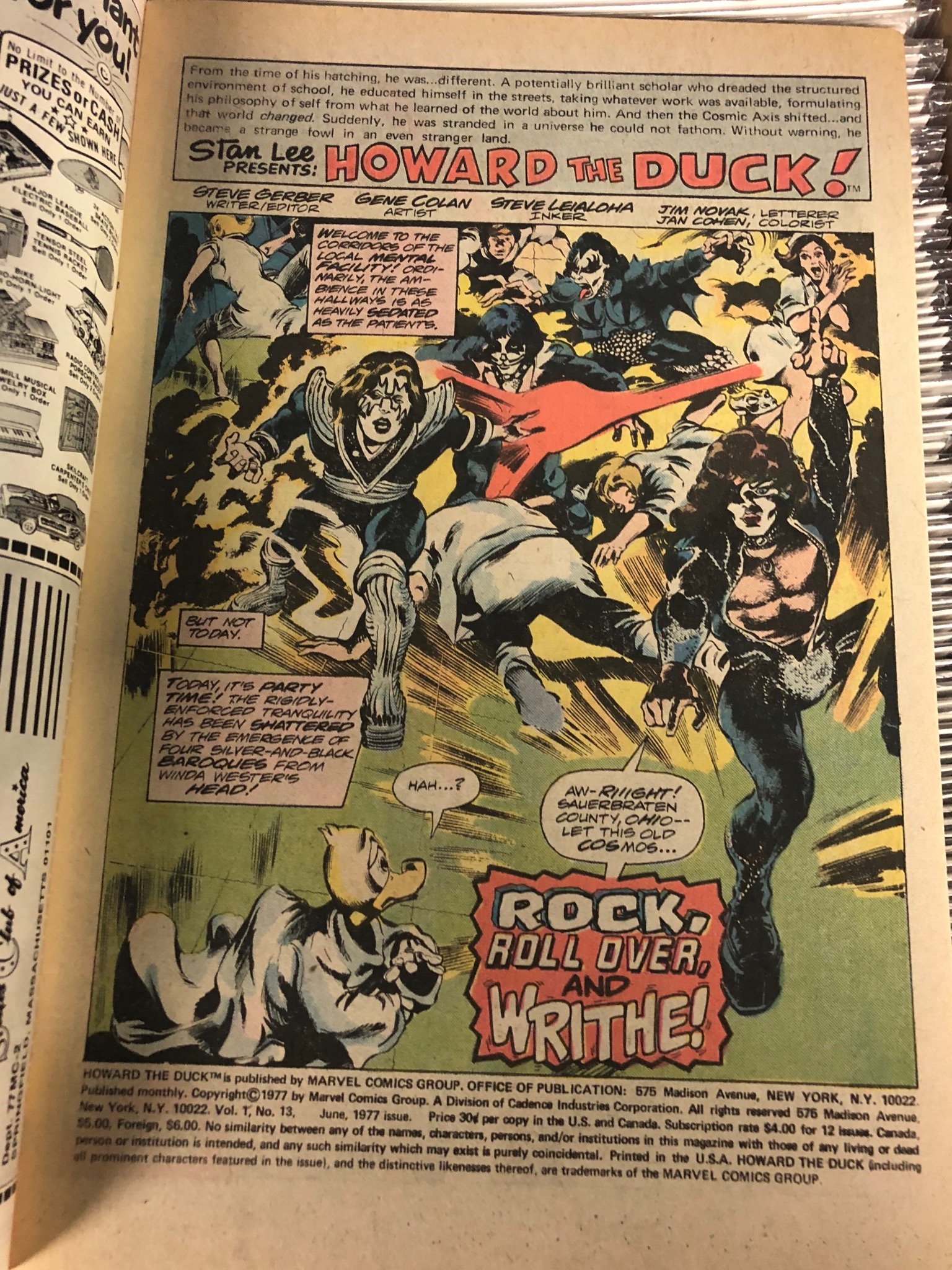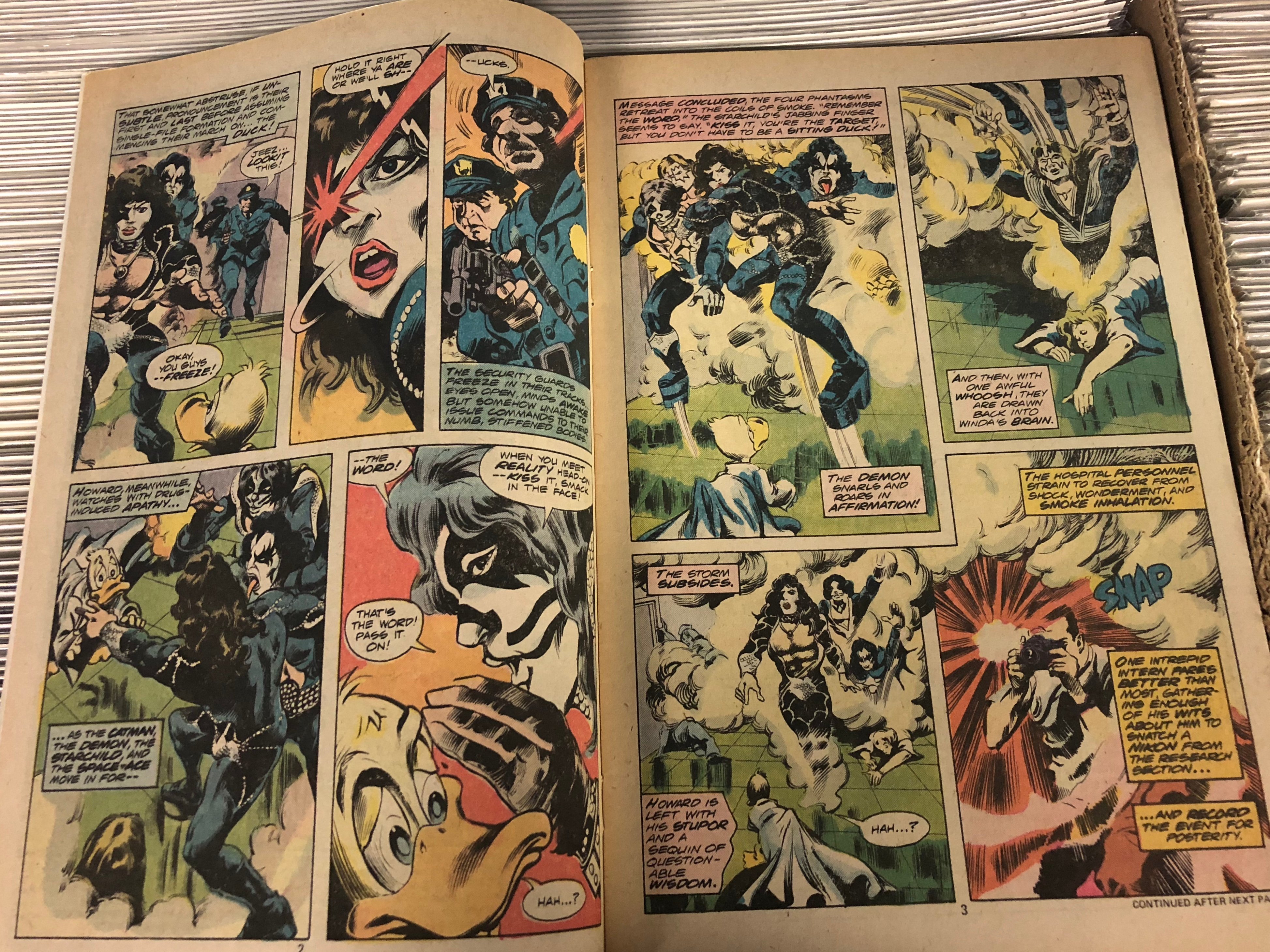 All in all, ridiculous. But it's KISS and it has a following. Each issue can still be had pretty cheap. Decent to high grade copies will run about $25-50 bucks. Beaters only fetch $5-$10. CGC 9.8's will set ya back between $100-$150. Not too much of a hurting.
Join me next Friday where I'll tackle a big character that will put a hurting on your wallet!!
---